Insights From The Blog
Magic Leap – Access Hardware Program
Some time ago, we told you about Magic Leap – the spatial computing system – and how it is likely to be a game changer when it comes to AR technology. The Magic Leap developers have recently introduced an access program where selected software developers are given one of their products to help develop new applications for this exceptional piece of equipment.
Magic Leap is a lightweight wearable augmented reality set that helps overlay digitized worlds onto the real one. It has the potential to completely overhaul the world of AR, and is likely to become a major device in future applications. It has been undergoing development for several years, with the beta version available to buy, but the production version launched last December, with work already starting on the next launch version.
The core technology that makes Magic Leap so different from other Augmented Reality sets is called Dynamic Digitised Lightfield Signal, or Digital Lightfield if you want it in the short way. This technology is used to project images directly into the eye so it hits the retina and appears to be part of the scene that you are observing. Other projectors fire the light and images at a surface which bounces it back into the eye, but by going directly it is able to make the brain believe that what is it seeing is real. If you make fairly cartoonish characters and images, then they look like that overlaid on real world items, but the more lifelike you make an image the more it becomes believable, and a part of the real world in front of you. That makes Magic Leap a potential huge step forward in industrial applications where interactive content can be overlaid on real world items. The applications are potentially limitless.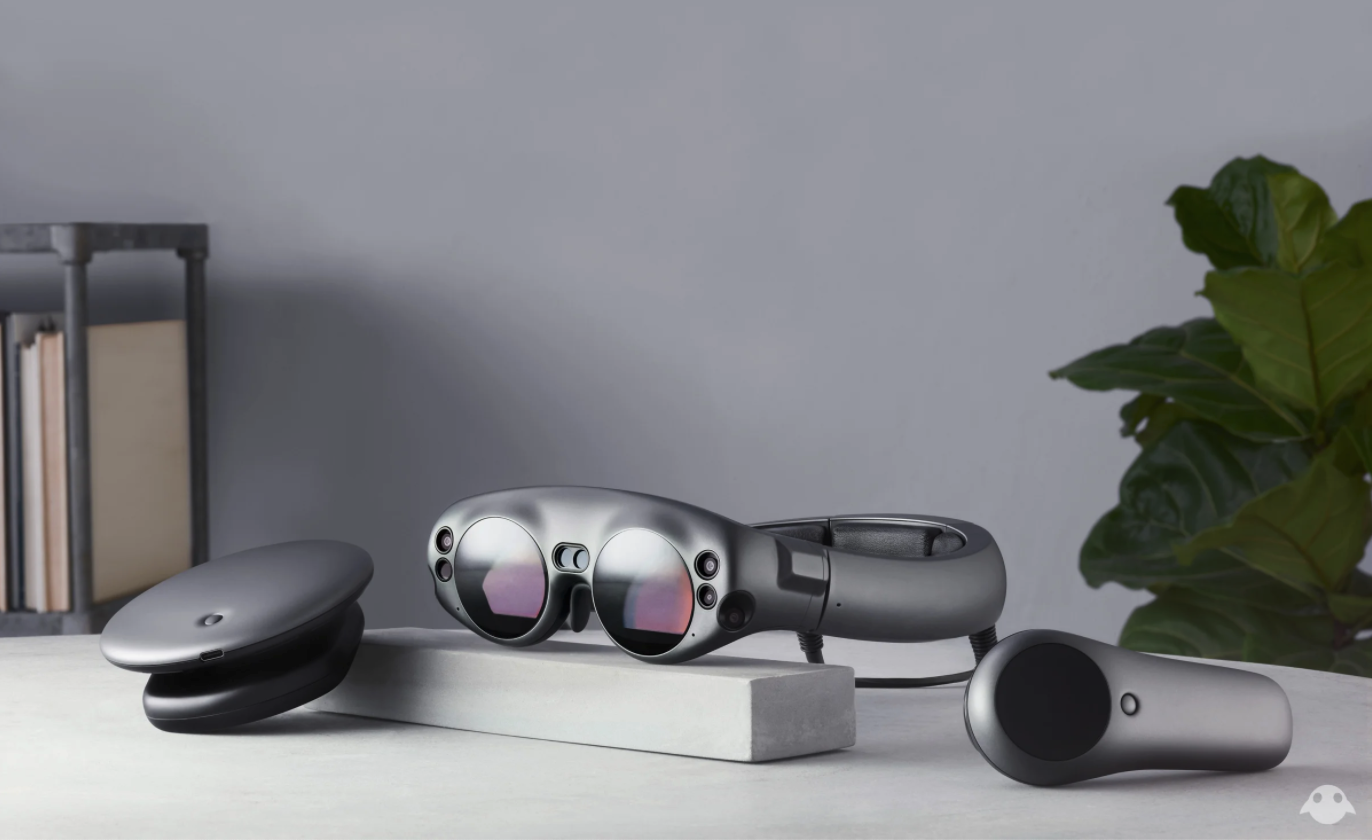 As part of their commitment to including developers in the process, Magic Leap started the Hardware Access program, in which certain developers would receive their AR hardware for free, with the view to creating new apps for it. Unity Developers are proud to be one of the selected companies, and we are now awaiting our hardware so that we can get to grips with some serious app development.
The process of applying for this prestigious give-away meant that Unity Developers had to convince the Magic Leap people that we could create something that was truly worthy of the hardware. All applications are judged on their merit and the best developers selected to receive free goods. And that is what happened with Unity Developers.
Once we have the hardware at base, we can really start working on some serious applications using the Unity engine that will augment the headset and demonstrate how these two pieces of technology can meld to create mind-blowing applications.
It will take time and a lot of effort mixed with imagination, but we have no doubt that this is the kind of hardware we have been looking for to take many aspects of everyday life – not just gaming – to the next level. And we are really looking forward to it, so check back regularly for updates on how we are doing!