Insights From The Blog
Apple Event September 2021: Everything You Need to Know
Despite being the third event of 2021, Apple's launch show was the big one, and it certainly didn't disappoint.
As we expected, Apple have presented the iPhone 13, iPhone 13 mini, iPhone 13 Pro and iPhone 13 Pro Max, with a host of new features and impressive specifications. The new range of phones have introduced a new Super Retina XDR display with the ProMotion feature, giving an adaptive refresh rate of up to 120Hz, and enhancing the touch experience by making the actions on the screens faster and more responsive to the user's finger. On the camera side of things, the pro camera system gets its biggest advancement ever with new Ultra-Wide, Wide, and Telephoto cameras that capture stunning photos and videos, powered by the high-spec performance of A15 Bionic chipset. Even more impressive, all of the cameras – including the telephoto lens – have the Night-Mode feature, giving much greater response in low light.
Video capture makes a huge leap forward with the new Cinematic mode for breathtaking depth-of-field transitions, macro video, time-lapse, slo-mo, and even better low-light performance and features. Both updated models also offer end-to-end pro workflows in Dolby Vision, and for the first time, the ProRes feature, which is only available on the latest iPhones. 
Aside from the photographic features, Apple have also significantly increased battery life in both phones, claiming that they now have 2.5 times the life of previous devices, a maximum storage capacity of 1Tb, 5G connectivity in more places, and a new ceramic coating on the screen surface which is reckoned to be far more impact resistant than other treatments. The whole lot goes together to make the most stunning iPhone yet.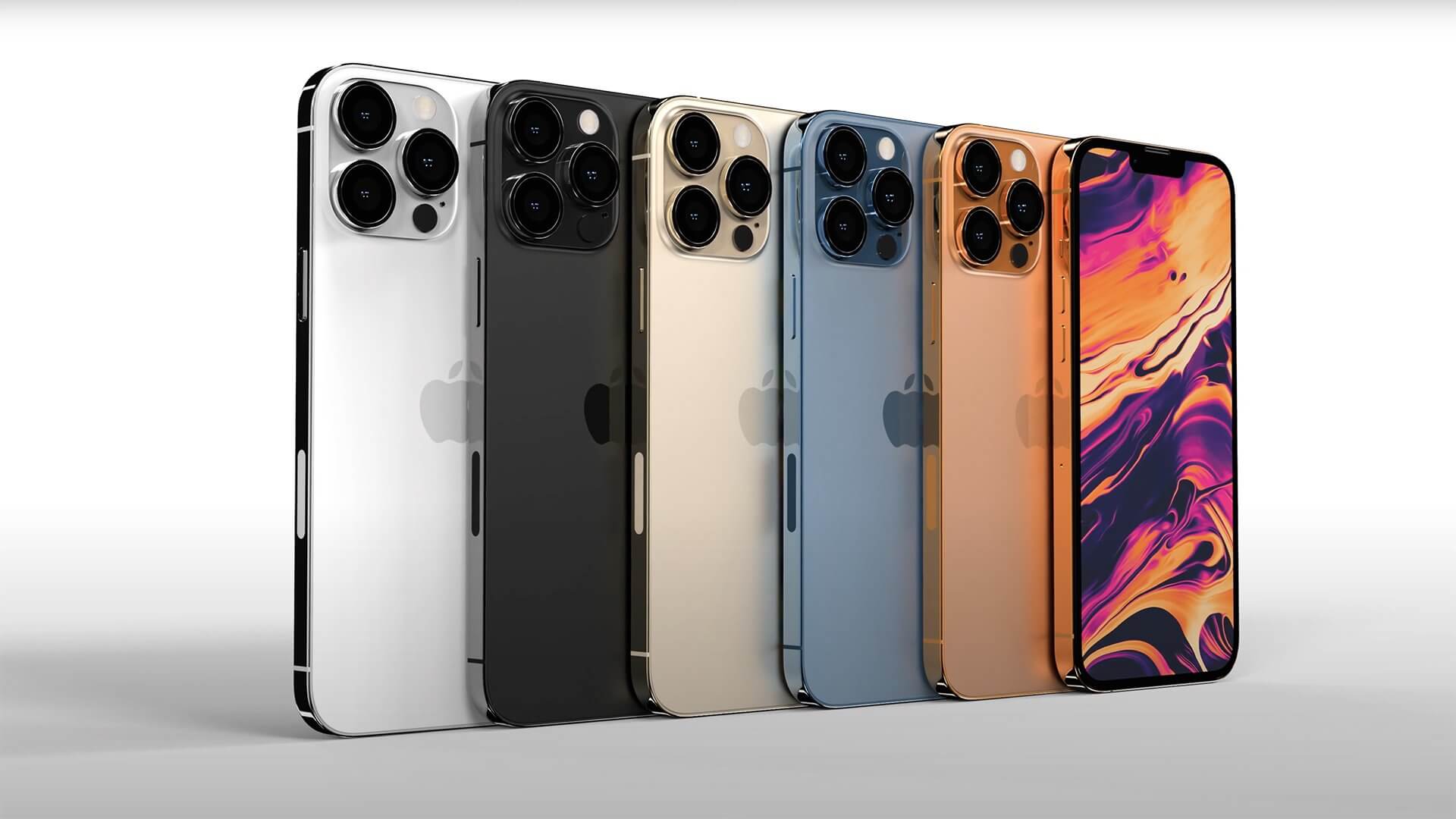 Away from the iPhone launch, Apple have also announced the Watch Series 7, as expected. The biggest change to this popular device is the screen size, which is now bigger thanks to significantly thinner borders coupled with an Always-On Retina display. The overall form of the watch has been softened by subtle use of corner rounding, making it much more attractive to look at. It might be thinner and have bigger screen, but make no mistake, this is the best Apple Watch ever, with a stronger, more crack-resistant front crystal protection. It is the first model to have an IP6X certification, ensuring that it is dust tight and can have various degrees of water protection.
As promised, the new Watch Series 7 has much more of a focus on wellbeing, and includes an electrical heart sensor and ECG and a Blood Oxygen sensor. Also included is a new Mindfulness app, innovative accessibility features, much greater payment options with Apple Wallet, and more capabilities with the Home app, along with enhancements to Messages and the Photos companion app.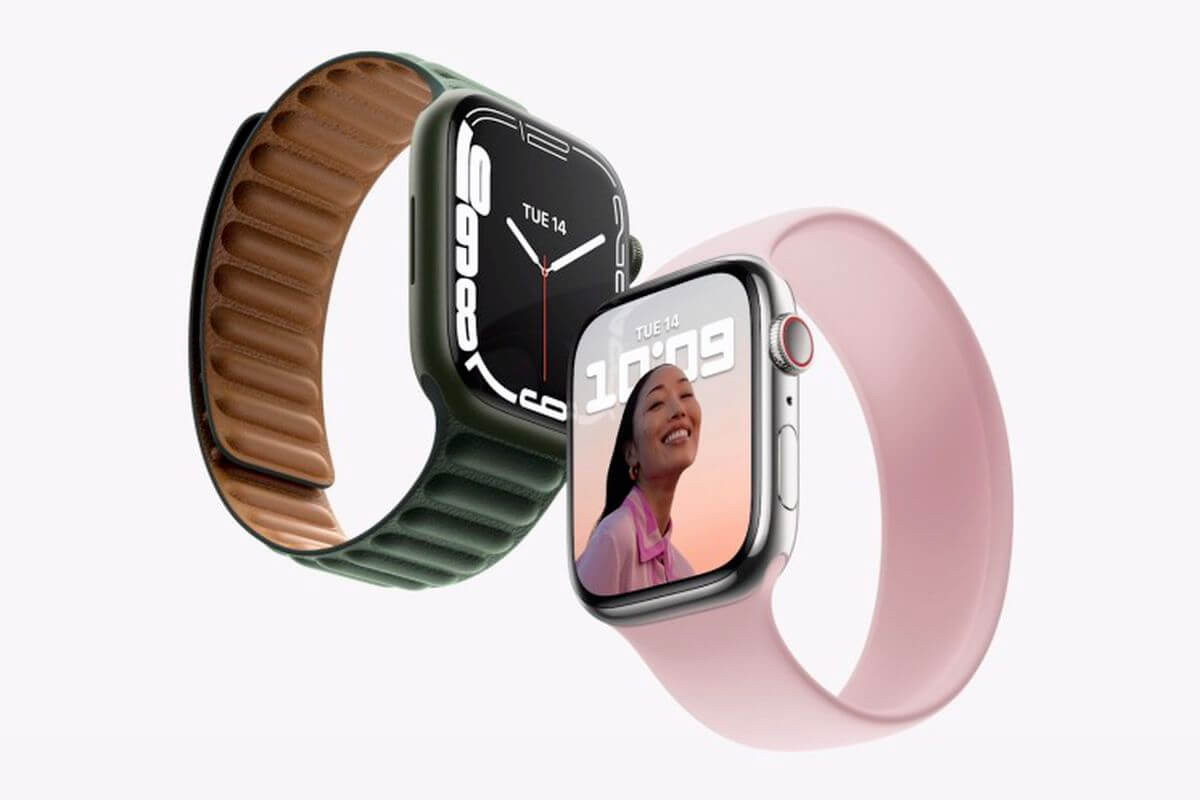 Also on the agenda was release of the 9th generation iPads, which are now fitted with the A13 Bionic central chip, which packs in even more performance and capability while retaining what is now vaunted as an all-day battery life. The new device features a 10.2-inch Retina display with True Tone, a 12MP Ultra-Wide front camera with Centre Stage, which uses machine learning to adjust the front-facing camera as necessary during FaceTime video calls.  
The new generation iPads come with support for the first-generation Apple Pencil and Smart Keyboard, all driven by iPadOS 15, along with twice the storage capacity. The new Bionic chip is said to deliver a 20% increase in performance across the board. The Neural Engine in A13 Bionic also powers next-level machine learning capabilities and to recognise and resolve text in a photo and other essential functions.
Upgrades to the OS include a range of increased functionality, helping users achieve far more productivity. Among the new features are:
Split View and Slide Over which

make

multi-tasking much easier.

A widgets layout for the Home Screen and App Library allows personalisation and organisation of apps.

The Notes app offers new ways to collaborate and organise, including typing or writing with the Apple Pencil.

The Focus app allows users to automatically filter notifications based on what they're currently doing, such as working, reading, exercising, or even playing games and on downtime.

FaceTime calls are more natural with included spatial audio and a new Portrait Mode, while group FaceTime allows for the display of participants in same-size tiles in a new grid view.
All of these features and more make the latest generation iPads much more user friendly with all of the productive tools that can be used equally well for work and entertainment.
Apple also announced that packaging across the board has been completely re-engineered to be the most environmentally friendly ever, with as much as possible now being made from recycled feedstock, which can be further recycled.
This is the Apple launch that we have been waiting for and the slew of new products and features will future-proof the company for years to come…or at least until next year's announcements.