Insights From The Blog
First Details on the Next-Generation VR System Coming to the PlayStation 5 Console
Perhaps the biggest surprise with the growth of dedicated gaming computers over the last three decades has been how, despite growing processing power, they have failed to really embrace emerging technologies. Sure, we have forced feedback controllers – which are pretty good for causing 'white-finger' in a fire-fight or rally-car race – and the use of devices like wands to take the place of standard controllers, but they are hardly radical. PlayStation had a pretty good go at a tethered VR system on the PS4, but it never really sold in the amounts expected. It was criticised for lacking accessories, being fairly poor at sealing light ingress, and having sporadic motion controller tracking, and wasn't quite enough to make VR gaming on a console everything it could be.
But Sony have listened to the criticism, and the upgraded VR headset for the PS5 looks like it could be the device that we all hoped the original headset would be. 
While real details are still sketchy, a recent Sony press release implied that it will remain a tethered device, but some mumblings from those in the know at Sony suggest that there may be a wireless version at some point…don't hold your breath though. It does seem that the tether will be a single-cable affair, and nothing like as heavy as the weighty item that dragged around with the original PSVR.
The visuals – which really weren't bad anyway – have been upgraded to create an even greater immersive experience and will include a range of new titles as well as familiar ones. Sony is already mentioning game like titles like Astro Bot: Rescue Mission, Tetris Effect, Blood & Truth, Moss, Beat Saber, and Resident Evil 7 biohazard. Rumour has it that Sony has spent time reimagining some of the titles and their experiences, so it won't just be a case of earlier titles being ported over to the new console.
The company has also focused on the dedicated VR controller which has evolved from the original DualSense wireless controller and incorporated key elements but with more of a focus on ergonomics and making it fit perfectly in your hands. The idea is that the controller is an integral part of the experience, rather than being something simply to drive it, and Sony has redesigned it to be just that. The dedicated controllers are likely to be something akin to the VR controllers that you would expect to find with current slew of VR devices such as the Oculus Quest or the Hive, with integral tracking rings, but subtly altered to make them fully PlayStation compatible, and given an artistic makeover to make them look gorgeous.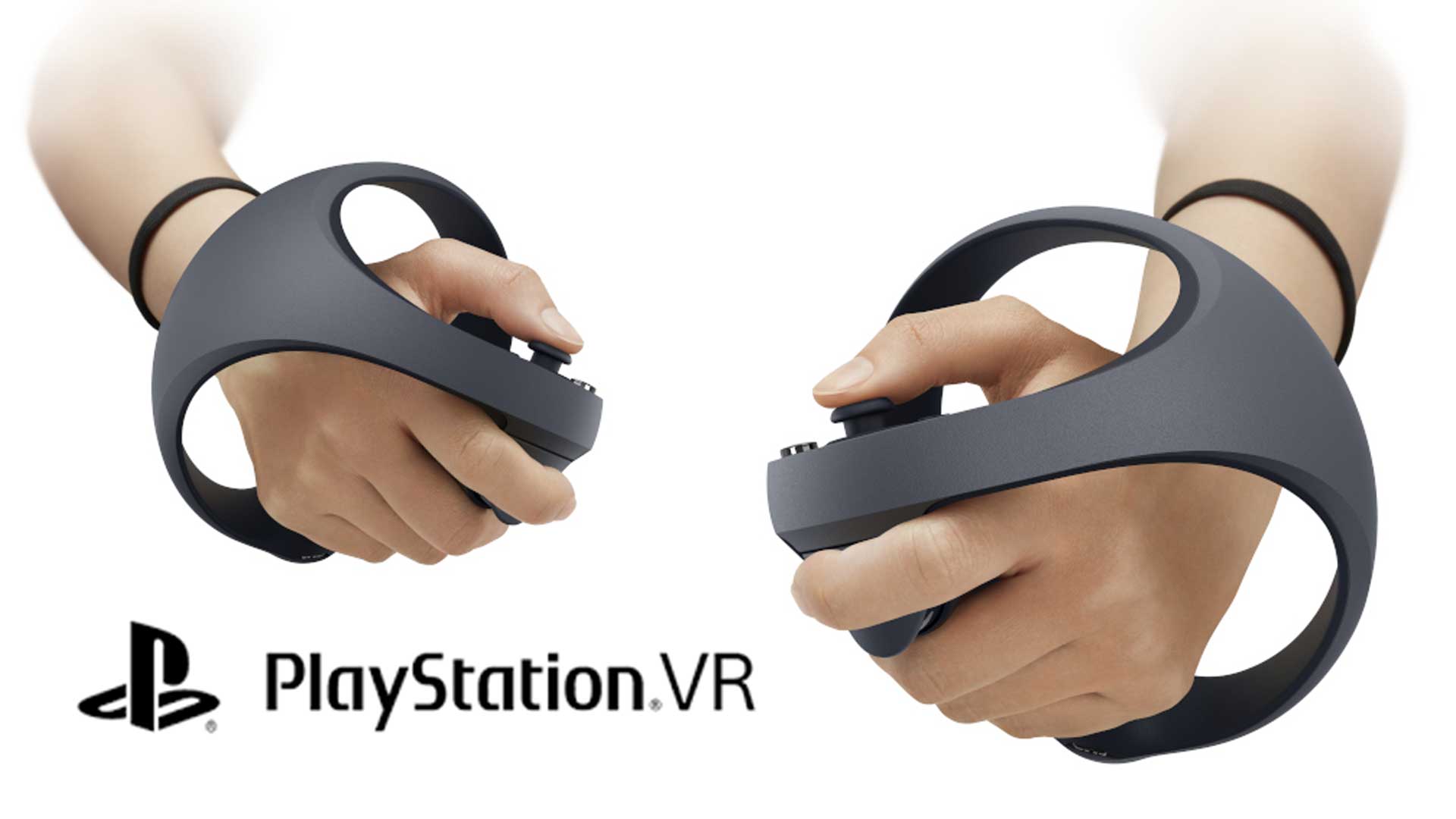 While the tethered PS4 device delivered some of the best graphics around, despite the problem of incoming light, Sony has gone all out on upgrading the visual system. While there haven't been any official specs released to date for the PS5 VR headset's display, there are plenty of rumours forthcoming, and recent 'official' leaks say that the headset will feature a 4K display, with a resolution of 2000×2040 per eye. That is going to make for some pretty good visuals, and with glassware that is said to at least rival and may even exceed the lenses found on the spectacular HP Reverb G2 and Valve Index devices, we could be staring at truly astonishing visuals. Let's just hope that Sony has spent time closing out the light-leak issues that plagued the PS4 device.
Like many device manufacturers, Sony is likely to migrate away from an OLED panel to what's known as a "fast-switching" LCD panel. While OLED panels offer infinitely better contrast and deeper colors, fast-switching LCD panels offer a sharper image because they use RGB stripe sub-pixel arrangements. So, users are likely to see a reduction in contrast but much sharper images. Many may not have the visual ability to see it, but it will be there.
As for release, Sony's official PS5 VR announcement has stated that the hardware would not make a debut in 2021, so in reality, that means 2022 is the earliest we'll see a next-generation VR experience hit the shops. However, there are still several titles scheduled to come out for the original PSVR in 2021, including ones that run in enhanced mode on PS5 hardware, so once the PS5 VR system does become available, there will be plenty of titles to support it.
We at Unity Developers are very excited about the launch of the PS5 VR system, and will be holding a space on our dedicated VR system shelving just for one of these.