Insights From The Blog
The Metaverse is Already Here: Companies Are Building Our Virtual Reality Future
A few weeks ago, we stated that the Metaverse was coming. We now acknowledge that we were wrong; The Metaverse is already here and it's growing in its power and influence.
As we already know, the Metaverse is a collection of several linked technological aspects, including virtual reality, augmented reality, and video, in which users effectively "live" inside a digital realm. The Metaverse's proponents envisage its users working, playing, and remaining connected with one another through anything from concerts and conferences to virtual globe travel. How is this any different from regular VR? Well, for one, the equipment is likely to be different, with R&D going into more google-based headset than the current crop of larger devices, making them both more comfortable and a lot less obtrusive. Most of these are expected to have a much wider field of view (FOV) which, together with being much closer to the users' eyes, will mean that the current binocular feeling that VR headsets give will be lost. Users in the Metaverse are likely to have much more believable experiences because the equipment will be a lot less obvious to them, if at all.
So, the Metaverse is already being vaunted as a more inclusive and believable world than VR currently gives, but much of the experience will be a product of the software being run on the devices. So just who is working on elements of the Metaverse?
Well, one of the major players in the field is Facebook – or Meta, as it is now called. That particular clue to where the companies' aspirations lay is now apparent and the company is at the forefront of developing the technology. Meta envisions a virtual world in which digital avatars interact via work, travel, and leisure using a device similar to a virtual reality headset or augmented reality glasses. Zuckerberg has been extremely forthright about the Metaverse, thinking it has the potential to replace the internet as we know it within a few years. He recently said, "The next platform and media will be an even more immersive and embodied internet in which you are immersed in the experience rather than simply seeing it, which we refer to as the Metaverse." There will no doubt be much more on this from the company as it aligns itself with this immersive technology.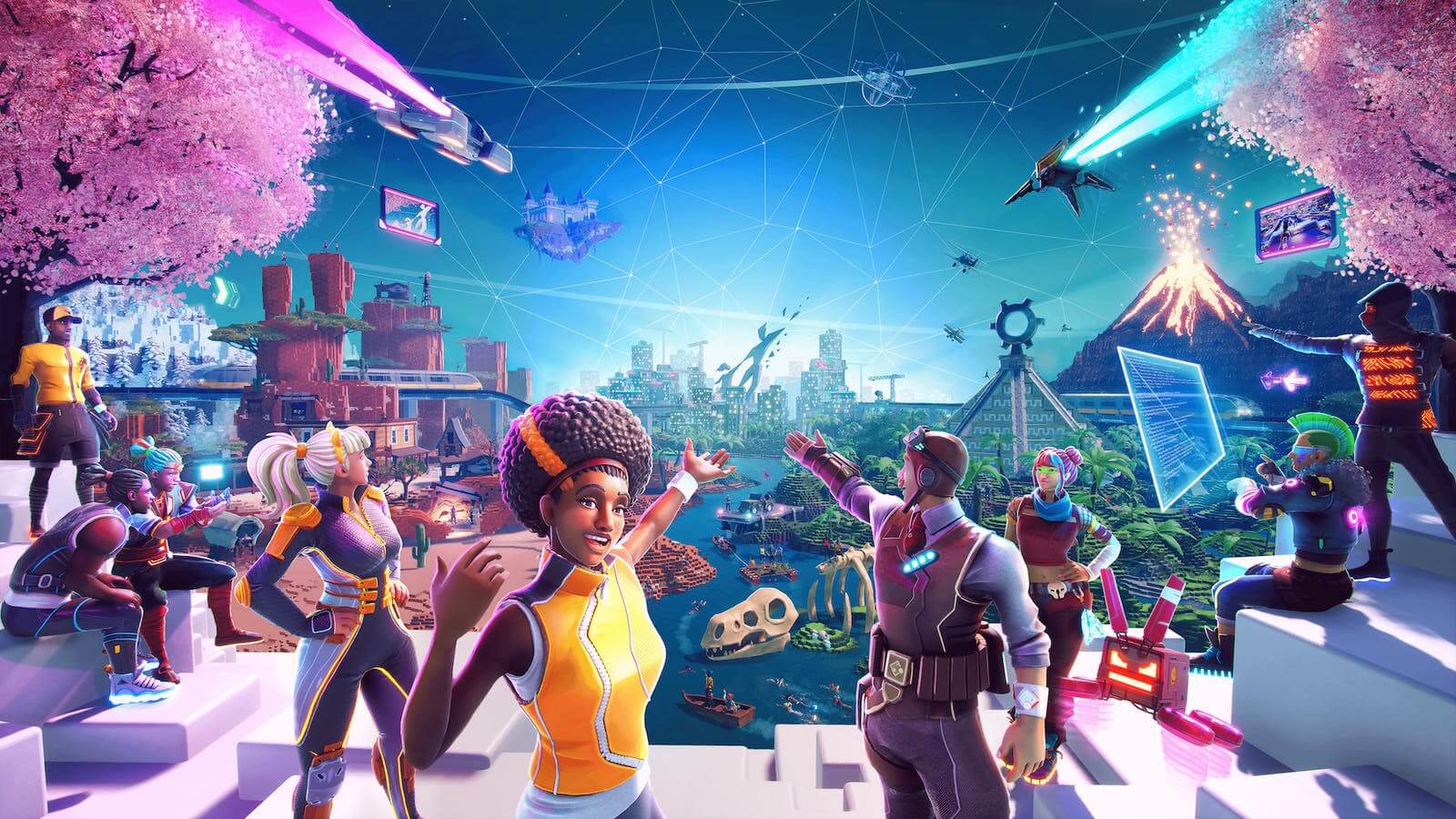 Microsoft has been very upfront about its use of holographic interfaces and is creating mixed and extended reality (XR) apps on its Microsoft Mesh platform, which we already know will merge the real world with components of augmented and virtual reality. Microsoft recently demonstrated its ambitions to add mixed reality to Microsoft Teams in 2022, including holograms and virtual avatars. Additionally, explorable 3D virtual networked areas for retail and offices are being developed for next year. The United States Army is now collaborating with Microsoft on an augmented reality Hololens 2 headgear that will be used by troops to train, rehearse, and combat. Of course, gaming is likely to be a big part of the Metaverse, and Microsoft has a strong background in this with Xbox Live currently linking millions of video gamers worldwide.
Once a humble games developer but now a major force in many areas of on-line entertainment, Epic Games is taking the Metaverse seriously. CEO of Epic, Tim Sweeney has said "It's no secret that Epic is engaged in establishing the Metaverse". The company has hosted on-line performances by Ariana Grande and Travis Scott, as well as a plethora of film trailers and song debuts, as well as an "immersive" reimagining of Martin Luther King Jr.'s landmark 1963 "I Have a Dream" address. Additionally, it is known that Epic Games are building lifelike synthetic people with its MetaHuman Creator software, which could be used to personalise a digital double for use in future open-world games. That really is putting you in the game.
In addition to these major companies, there are others equally interested in where the Metaverse might take us. Both Roblox and Minecraft operate in virtual worlds and the developers behind these two platforms have expressed interest in being amongst the front runners of Metaverse technology, so the next iterations of both could see the player actually in the game.  
With a growing number of large and influential companies becoming involved in the Metaverse, it is no longer a case of if, but when, it will start to be rolled out. Make no mistake; it will be coming, and you ignore it at your peril.