Insights From The Blog
VR Growth to Outstrip all Other Media by 2025?
Just read through that headline again and give it some real thought. VR to outstrip all other media forms in just a few short years? Is that credible?
As unlikely as it may first seem, the way things are going, it is not only going to be the reality, but it won't stop there, and is likely to become the completely dominant means of entertainment and media content delivery not many years later, according to a recent report by influential professional networking company PriceWaterhouseCoopers (PwC). Let's look at the facts.
According to PwC, the global value of the XR market was $1.8 billion in 2020, representing close to a whopping 32% increase from 2019, and it's not going to end there. PwC believes that same impressive level of growth will continue for the next few years, reaching nearly $7 billion by 2025. Ignoring the gaming industry for a moment, which is simply a massive beast, cinema is the only other media type that comes anywhere near that kind of growth, and that is nothing like as innovative or as engaging as XR systems.
In fact, aside from 4D, CGI, and immersive environments, cinema hasn't really got much more up its sleeve to entertain us. Sure, we have a procession of increasingly fantastic movies with completely believable graphics, and well-written appealing screenplays, but there is nothing in the pipeline that will 'wow' us, and boost the film industry in the same way. It seems that XR is a rising star while other media types just seem to be static, with nothing to entice us.
So, gaming is still – and will probably always be – king of the media, but XR systems are much more allied to gaming then any other type of media, and is likely to become even more so as the systems mature and become more mainstream. Gaming is fundamentally content, whereas XR – along with TV, Cinema, etc. – is a means of delivering content. And since the next logical step in gaming is to push the XR element, and introduce a much higher degree of reality, then you can see where this particular marriage of technology is going.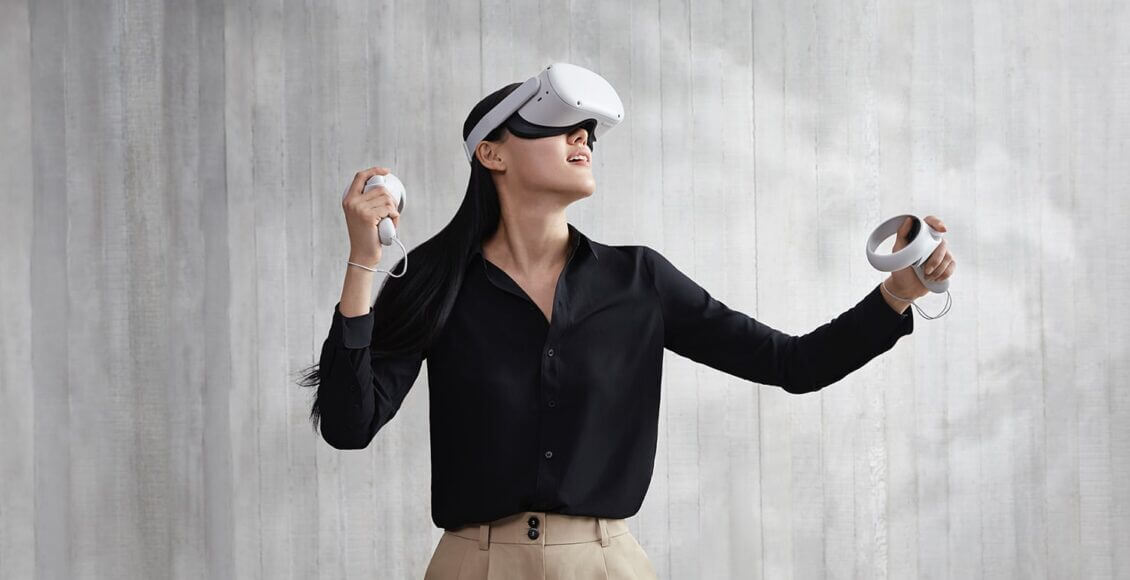 In fact, it's difficult to see how entertainment like cinema and even TV can continue in their current form, given the onslaught that XR systems are dealing them. Strap into your headset of choice and watch 3D movies from a virtual theatre or venue of your choice, all without the need for poorly-fitting 3D glasses. And with technology becoming easier all the time, it's probably not going to be long before 3D TV goes mainstream, once again delivered magnificently by XR devices rather than by a flatscreen with the need for dodgy glasses.
And as we have already said, the enormous XR market is simply dwarfed by the global gaming market. With the launch of the new console generation including the Xbox Series X (if you can get one – he says, breathing on his nails and polishing them, since I do have one) and Series S, and the PS5, together with social and casual gaming accounting for nearly 60% of the market, revenues are likely to reach a staggering $194.7billion by 2025, and it's not going to be stopping there.
When it comes to game sales, digital is the dominant force in almost every market, and in the next four years, PC gaming will be almost 100% digital. PwC also believes that console physical sales will actually drop from 48.2% to 35.5% as XR alternatives take over. VR has always been digital from the outset, with the PlayStation VR being the only platform to offer physical copies with the need to having it connected to the PlayStation systems. 
XR is now in an incredibly strong position to become the dominant form of delivery in the world's largest revenue-producing sector of the media market, and that's a pretty big deal. While we at Unity Developers don't profess to being financial gurus, now might be a good time to consider buying stock in VR manufacturers. Just sayin'.