Insights From The Blog
What Are the New Trends to Watch for in Mobile App Development in 2022?
The mobile app development market is advancing at an alarming rate. To compete and live in this increasingly digital age, you must get familiar with shifting mobile app development trends. Today, the smartphone is the key to success in digital media. It fundamentally alters company structures, operational methods, and markets at an alarming pace. The global mobile app industry revenue is anticipated to reach $693 billion by 2022.
However, another frightening reality is that the vast majority of mobile applications fail miserably and are consigned to the digital scrap heap long before they have left the development area. The key cause for this failure is the inability to detect and integrate the most recent mobile app technology advances. This deficiency also leads to a loss of market share to a rival who is more technologically adaptive and is able to fill a gap that others can't.
But this fast-moving field has plenty of new and up-and-coming resources that can help even the smallest developers create the next big technological advance, and tools to almost guarantee the success of those with great ideas and the stamina to pursue them. So, what is trending in mobile App development, and how will they impact the market?
One of the biggest features is already here, but 2022 is more about its growth and dominance. We are already fairly used to 5G, but as more devices attain the capability to use this superfast connection then Apps that can exploit it will become more widespread. A well-constructed 5G network will be around 100x faster than 4G and with a latency reduced from around 50 milliseconds to around 1 millisecond, enormous data transfer will be available to almost anyone, and App developers can make the most of that.
Integration delivered by Internet of Things (IoT) technology is going to become more commonplace, and will drive more devices to do more for us. Whether it is wearables, Smart Homes, or connectivity at work or in public places, Apps are going to become more proficient at reaching out to nearby networks and devices in a seamless ballet of technological oneness. The billions – soon to become trillions – of connectable devices will help Apps do more and help make our lives more streamlined. If Apps and Devices are the building blocks of technology, IoT is the cement that holds them all together.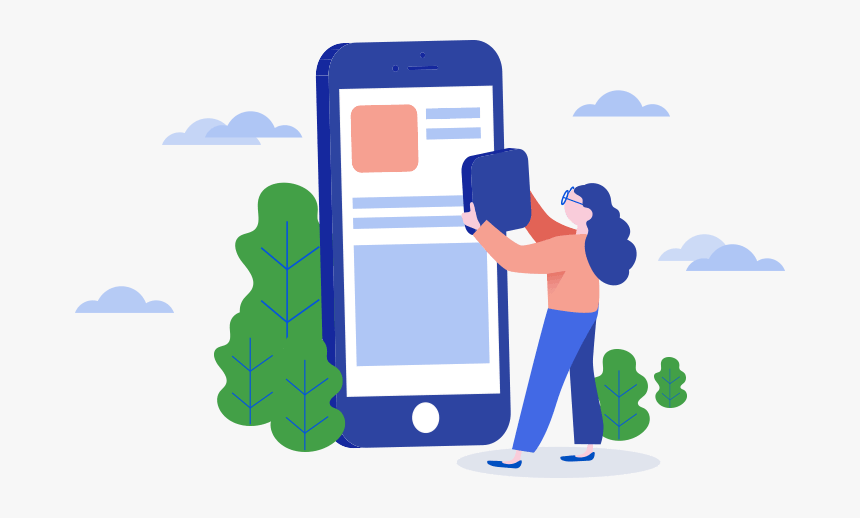 AR/VR is already a big thing, but thanks to 5G speeds and IoT connectivity, this year is likely to see mobile Apps play a much larger part in how these systems are delivered to us. Pokemon Go was just the start and as more developers realise the power of virtual content in Apps then the more of them that we are going to be treated to. Many people routinely use Snapchat and Facebook filters, but AR technology has the power to make these and allied systems even better.  The major advance that we are likely to see this year is the mainstreaming of virtual fitting rooms and try-outs so that we can assess products long before we part with our hard cash. Try before you buy will become a realistic depiction of what we want – be it sunglasses, clothes, shoes, or a really, really bright pink lipstick – on a faithful, and spookily realistic model of ourselves. Apps with virtual fitting features are growing in number, but also in capability, so start getting used to seeing yourself in a new light.
Blockchain-drive security is already here, and if the majority aren't using it by the end of the year, then they will not only be missing out, but will also be in severe danger of having their data breached. When mobile Apps are built using Blockchain, data privacy is increased, making the Apps more secure. Because every data is encoded and preserved using a cryptographic hash, its encryption process is deemed impenetrable. Furthermore, due to its decentralised nature, the chance of third-party programmes wreaking havoc is reduced. No more data breaches – at least until quantum computing becomes an everyday reality – means greater trust in mobile devices and Apps and a subsequent growth in their integration.
Feel like complaining to one of your service providers? Go ahead – you're probably yelling at a chatbot, which really doesn't care about your attitude. An increasing number of mobile Apps are employing chatbot technology to deliver a much better – and personalised – service to users, and add a level of comfort in use that will sooth even the most hysterical user.
We are all pretty much used to digital wallets but now that blockchain technology has boosted the confidence of many users to make their digital wallet the main source of payments. Easy to develop, these will soon be a feature of any wearable that can host a mobile App. Cash is no longer under threat from plastic cards; now both of them are under threat from easy-to-use digital wallets.
Samsung showed the way with foldable devices, and the Fold 3/Flip3 is showing that these are credible devices, and App development is starting to step up to the advantages that these bring over static screens.  Because folding devices offer the potential for a much larger screen, App developers are now considering how they can use this to their advantage. A larger screen means the possibility of more detailed Apps for a more immersive experience, as well as multi-window operations to run several Apps in tandem. Statistics website Statista believes that from very low levels of supply, folding phone shipments will hit around 50 million by the end of this year, and will continue to grow steadily from there.
This is an exciting time for App developers and many are scrambling to take full advantage of all of these features, many of which will be driven by Unity. If you have an App in mind, now might be the time to start developing it.