Insights From The Blog
How VR & AR Are Transforming The Travel Industry
The desire to travel and visit new places is one of the things that makes us human. Our implicit yearning to explore the world and drink in its sights, sounds, and flavours is a massive driving force for us. Whether it is a yearly escape to the warm beaches of the Mediterranean, City-breaks to the best of Europe, intercontinental to the Americas or Africa, or something much further afield like Australia or the Far East, we love to travel.
However, with airfares rising and some destinations still blocked by COVID restrictions, travelling is becoming a changed world. With people wanting to either try before they buy, or looking to alternatives to travel, could VR and AR step up to the plate?
One thing is certain; unless you are returning to the same destination year in, year out, the desire to have a look around is becoming more important. Potential visitors want to see what hotels, amenities and local areas look like, and up to now have had to rely on carefully choreographed photos in a brochure, and sometimes things don't turn out as expected. AR and VR offer the potential to really experience these things with a much greater degree of realism.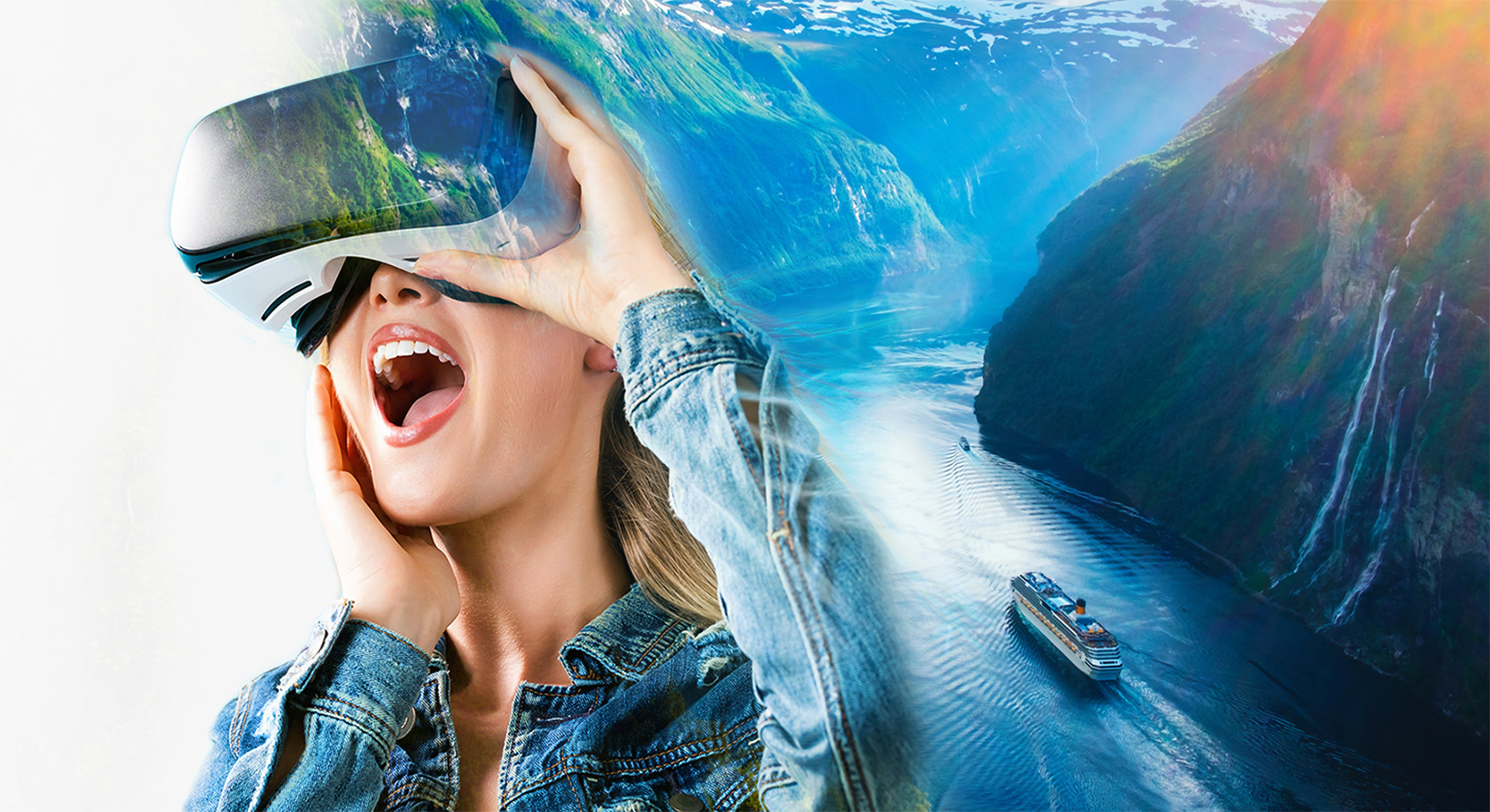 Visit the hotel and look around typical rooms and the views from the balcony, go to the bar, step into the local restaurants and check out the beach from the comfort of your own home and without having to spend any money. While this kind of interaction is in its infancy, it will get to a point where no one will book a holiday without giving their desired destination a good look over first. The routine use of 360° cameras that can shoot in 4k, and upload to YouTube, make for high-quality walk-throughs that are viewable through VR headsets and the ability to really get to know your destination. If you fancy swim-throughs, you could experience a virtual shark swim too.
But away from the virtual views, VR and AR are becoming increasingly important in the process of booking a holiday or break as well as being a window into the world. There is a growing interest in virtual booking interfaces which connect the traveler with a booking representative, replacing usual high-street visit, but offering more of an immersive and face-to-face experience, albeit a virtual one. The beauty of this is, with a growing move towards international and 24-hour offices, travelers will soon be able to book a holiday at any time of day or night. Can't sleep? You could always book a holiday and drift off to sleep with dreams of your trip to come.
Travel agents will be able to offer virtual booking services to quickly get you in the hotel you want with the minimum of fuss. Online meeting apps in VR are becoming increasingly sophisticated and the whole process of looking for a holiday destination, meeting with a company representative, and actually paying for the trip can be done remotely, making it safe and secure.
But supposing that you want the experience of the world's sights without the tedious travel that is usually involved? There are a growing number of well-constructed and immersive apps for a wide range of VR headsets to let you explore the world from the comfort of your own home. Apps like Google Earth VR and Wanderer, which allow you to experience a place before you get there. Apps like this are ideal for those who want to get an experience of a possible destination without the expense.
In a changing world, we are having to reassess how we do business and manage our relaxation and the power of VR and AR systems is pushing the new way of doing things. Whether you want to have a peek at different parts of the world and decide where you want to visit, or have already decided and want to book it, virtual systems are going to become a big feature in the process.