Insights From The Blog
Everything that Happened at GDC 2022
Finally, after a prolonged absence, the Game Developers Conference returned to being an in-person event, and that made it all the more well-received. After a change in tact with the pandemic, people were more than happy to return to the Moscone Center in San Francisco and mingle again at what has been a very hands-on event in the past.   
However, that has always been a little bit of an issue, because in the past GDC has been a bit more about meeting others in the same industry, rather than getting the ins and outs of the latest games and systems, and has been aimed at industry professionals rather than the everyday gamer. After all, you wouldn't buy a corporate day ticket to Farnborough International Airshow to book a flight to Ibiza, would you. GDC is fundamentally about game development rather than the splendour of the finished product, and for that reason, has been something interesting to read about rather than go to.
This year however, maybe as a celebration of everyone being able to get back together, has seen a number of very interesting announcements, that will more than whet the appetite of even casual gamers. Some of the major conversation topics at this year's events have been:
Cloud storage and collaboration. COVID was a huge wake-up call, and demonstrated how fragile our working practices were. Post COVID, many companies are realising that work from home could well be a permanent fixture, and are gearing up to make that a reality. And some of the big players in cloud storage are making it easier for them. GDC 2022 saw both Microsoft and Amazon push their respective cloud development platforms to prospective clients, and showed how this was the future of working. In recent years, both corporations have attempted to entice organisations to migrate to the cloud. With the current obstacles that developers face, Amazon and Microsoft are working hard to encourage people to build games on their cloud servers, highlighting the advantages of group cooperation on complicated projects, and judging by the reaction, many developers are now receptive to this approach.

Sony showed off the PSVR2. Alas, only apparently to a select group, Sony Execs allowed selected people an extended look at the upgraded device, but this is more rumour than confirmed fact. However, even though we don't know when the PSVR2 will hit the shops, we do know a lot of tasty information. For instance, the PSVR 2 will include 4K OLED panels with HDR compatibility, a refresh rate of 90-120Hz, an enhanced 110-degree field of vision, headset feedback, and better tracking through built-in cameras. It will also have its own set of controls. The best part is that the headset will just need a single cable. That alone is cause for celebration, as it should make PSVR 2 more simpler and safer to operate than the first PSVR headset's multi-wired tangle that made it a hazard.

Intel XeSS. GDC also saw a bit more information on the new Intel chip to rival both AMD's FSR and Nvidia's DLSS, and unveiled a couple of impressive-looking demos. Running at 4K on an Intel Arc GPU and created with Unreal Engine with DX12 enabled, the demos showed atmospheric content that had been rendered at 1080, and then upscaled to 4K for a truly immersive experience.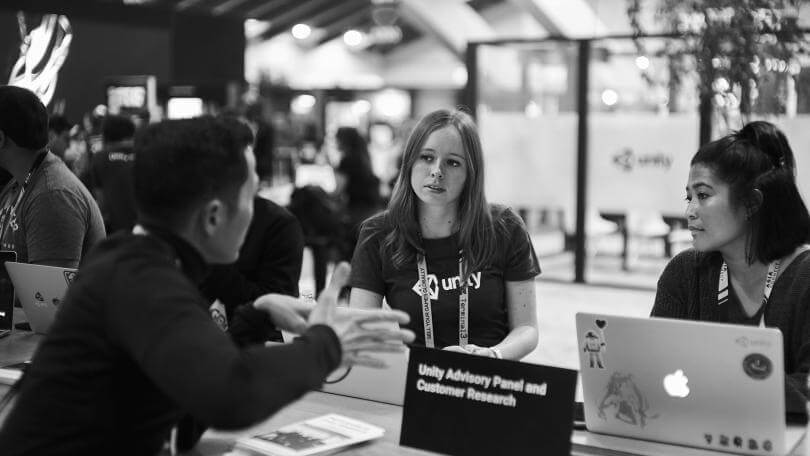 The other big news from GDC was the Unity's Developer summit, with a full agenda of technical discussions and discussion on a coherent roadmap for expansion. Top company members and executives went over many of the companies' policies and how they expected the software to continue its rise. The main discussion points included:
Unity Roadmap for 2022. Essentially a preview of Tech Stream 2022 release improvements and their capacity to generate even greater speed, productivity, and graphical quality.

From creation to connection: What's new for multiplayer gaming at Unity. Designed specifically for individuals looking to get started with multiplayer games in Unity. This session went on the specifics of Netcode for GameObjects as well as system services like Multiplay and Relay.

Version control for game developers. An update on how to use DevOps to ensure the security of game project files, as well as version control that is optimised for the game development workload using Plastic SCM.

How Unity Gaming Services addresses unsolved problems in gaming. A session meant to help users get a better knowledge of designing, launching, and running games in the Unity environment.

The future of .NET and Unity. Designed to investigate the changes being made to scripting in Unity in order to provide you with quick access to the most recent industry standards, including CoreCLR.
One of the highlights involved a discussion with Dr. Alok Kanojia, MD, MPH, co-founder of the HealthyGamer website, which is concerned with ensuring that gamers have the resources to help them get the most out of their gaming time without negative impacts on their mental health. Dr. Kanojia delivered a session entitled "Tackling toxicity: How to build a thriving player community" which focused on combating toxic behaviour in gaming.
The Unity team also demonstrated Gigaya, the newest sample game from Unity Developers. This was intended to show the ecosystem of tools and capabilities that work together to help artists like you to fulfil all types of creative dreams, as well as to show the power of Unity.  The company also had a number of demos to show off, including Multiplay, Mainframe, Magic 3, and Boss Room
The Multiplay demonstration focuses on the company's new self-service capabilities, which is a three-step procedure.

The Cloud Code, Cloud Save, Authentication, and Economy items are unpacked in the Mainframe demo.

The Magic 3 demo is a match-three game that takes use of Unity Analytics and Unity Ads in a production-ready environment.

The Boss Room demo shows off Netcode for GameObjects, Relay, and Lobby in a small-scale cooperative, production-ready environment, allowing designers to learn about multiplayer creation in Unity.
With GDC now firmly back on the calendar as an attendance event, it's hoped that an ever greater number will attend and make this one of the go-to gaming conferences of the year. Keep a look out as we bring you all of the action from GDC 2023.