Insights From The Blog
HoloLens 2: Augmented Reality Gets Serious
Back in 2015, Microsoft showed us a possible future with the HoloLens Augmented Reality headset that they promised would change the way we worked and played.  The unique experience would overlay digital information on the real world, creating a multi-layered approach that had almost limitless potential.
The reality was a little lacking though, and despite its excellent build quality, good graphics resolution, spatial sound, and hands-free use, it was not without its problems.  The device had a short battery life, felt a bit uncomfortable to wear for long periods and was a little glitchy.  It had potential, but not enough to make it a really great product.
But Microsoft are nothing if not developers and they were determined to make a place in the world for this kind of tech, and learnt from their mistakes. Now, four years later, we have the HoloLens 2 and it promises to be a huge improvement on the first-generation device.
Launched at MWC (Mobile World Congress) 2019 in Barcelona, Microsoft are keen to show off what they have been up to all this time with the HoloLens and first reactions are that this doesn't disappoint.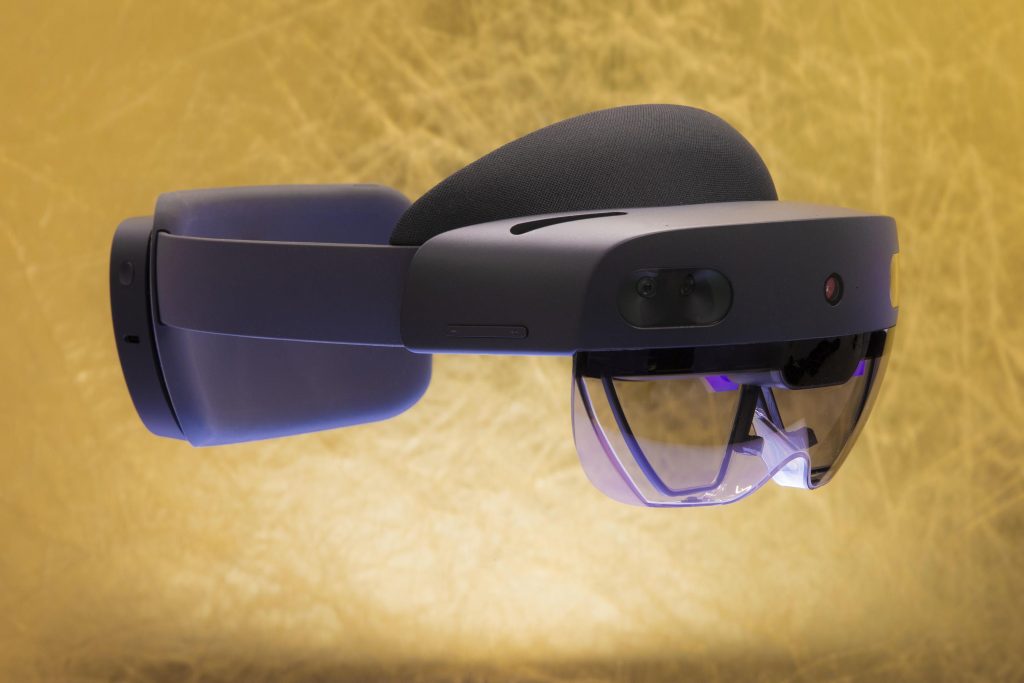 For a start, the graphics interface has been upgraded from 720p to 2K for each eye, making the visuals smoother and more lifelike overlay, and the entire headset has been redesigned to make it comfortable while close-fitting.  It has also been revamped to make it a good fit for all users – even those who have to wear glasses – and offering the same high-level experience throughout.
Deep in its massive processing power, the device is much smarter too. The Windows-based "Hello" support allows the headset to recognise you and sign you into your account when you put the headset on. Furthermore, the built-in tracking has had an upgrade too and it can now actively track not only your hands, but your fingers too, and calibrates tracking to the individual size of your hand.  Virtual keyboards and other manipulated devices are going to suddenly seem lifelike.
There is no firm release date for the HoloLens right now, but Microsoft has confirmed that it'll be shipping later in 2019, but gave nothing more concrete than that so we can only guess as to when that might be.  However, you can pre-order the HoloLens 2, – for a whopping $3,500, and with no European confirmed price as of present – so actual shipping may not be as far away as it seems.
The biggest issue that we can see with the HoloLens 2 is that it is still firmly marketed as a business-centred device – hence the eye-watering price – rather than a consumer tool, but once it becomes established and the price drops, there is likely to be plenty of takers for this kind of tech.
We at Unity Developers are certainly looking forward to getting our hands on one; if it lives up to the hype then this is an AR device that can truly integrate the virtual world onto the real one, and that has almost endless possibilities.