Insights From The Blog
Is the Apple Metaverse Just Around the Corner?
From being a possible future just a few years ago to the growth of Meta Horizon, The Sandbox, Decentraland and Roblox, individual Metaverse environments are now an everyday thing. While it's unfortunate that there is no cohesion between developers at present, it does mean that we are treated to a range of different visions, and we may be close to getting another one too.
Many developers have now signed up to the independent Metaverse Standards Forum, which is trying to ensure some structure in how the metaverse evolves. While Meta, Microsoft, and even Google have all shared their particular insights into their own metaverse vision, Apple have remained completely outside of the conversation, even though they are thought to be working on their own vision.
While an Apple Metaverse has been suggested for some time, the first real mention of such a development came in a recent interview with Apple CEO, Tim Cook. In the interview, Cook started to describe a development that was akin to the current Metaverse, but with Apple's own spin on it.
Cook expressed his enthusiasm for the future possibility of merging the digital and tangible. In addition, he admitted that his views on the metaverse and related technologies are fluid.
Apple's latest XR announcements also point to the company's growing interest in metaverse technology. At this year's WWDC, the tech giant introduced the world to its first mixed-reality headset. The Apple Vision Pro provides users with an opportunity to enter a metaverse of sorts, albeit one with a distinctly Apple twist on it.
Apple started to get the foundations of a Metaverse in place with the launch of the Apple Vision Pro headset. This remains one of the most talked-about developments in the field of augmented reality and right now is the start of a brand-new mixed reality wearable. Apple appears determined to make waves with the new headset and go its own way with its high price tag and suite of innovative new features, including a completely new operating system.
A controller-less experience is possible because of the headset's user-friendly interface. By incorporating cutting-edge hand-tracking and eye-tracking features, Apple is providing consumers with a more immersive environment. This shows that the device will help achieve the metaverse's objective of bridging the gap between the physical and virtual worlds. The Vision Pro also helps with another metaverse problem: managing digital identities. The capacity for users to interact naturally in an immersive setting is one of the most appealing aspects of the metaverse. However, using avatars that are excessively cartoonish can detract from the overall experience.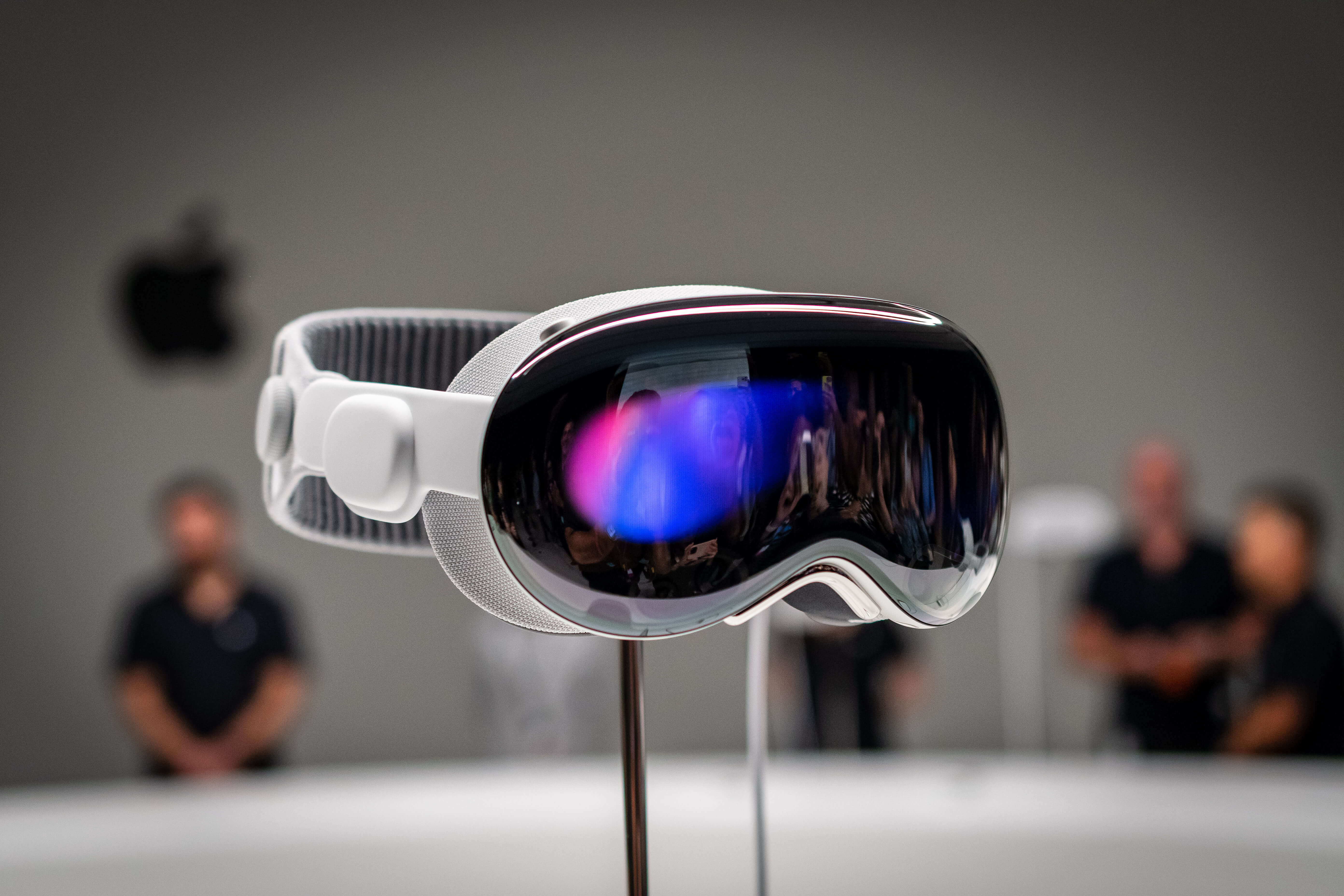 By focusing on these areas of content delivery and the user perception, Apple is creating the foundations of a new breed of Metaverse. Apple may not be openly advocating for a metaverse vision, but it is making moves in that direction nonetheless. Apple still has job positions open that are related to the creation of immersive experiences, despite the widespread cutbacks from other companies in the tech industry. You get the feeling that they are playing the long game and are lining up their resources to develop an online universe.
Apple received a patent for its AR/VR headset the year it was released, 2022. The company has submitted this patent through a shell corporation in Delaware to protect its intellectual property. A patent covering Apple's use of computer-generated reality was made public in 2022 by the reliable website PatentlyApple.com. The patent looks specifically at how Apple can employ technology to improve the transition between real life and virtual reality.
All of these factors show that Apple is now really starting to align its thinking towards a bespoke Metaverse and one where it has a major stake in how the environment is developed. So much so that there is also evidence that the company is hoping to be able to influence the behaviour of users in a controlled way. The idea is to make their idea of an online world a completely safe space, where everyone can get along together. 
To this end, the company has developed bespoke technology for cancelling users who breach defined rules, and Apple can employ this to combat cyberbullying and vandalism in their Metaverse. A second recent patent from Apple depicts a situation in which users are protected from "vandalising" one another's metaverse surroundings. In another, the firm has patented technology that lets users drive out unwanted visitors from their own personal metaverse. The patent claims that when the Apple metaverse's communal conditions are broken, the problematic avatars disappear.
Understandably, this has riled some commentators; The inference is that an online space developed by Apple would effectively be policed by them as well, and while no one wants cyberbullying or virtual property destruction, the idea of a Metaverse that is not free from interference kinda sticks in the throat.
With the current Metaverse a little fragmented and unsure of its direction, now would be a good time for Apple to start shaping the future. Whether it's a future that we all want or not is up for debate.