Insights From The Blog
Leading Tools to Run a Remote Team
The COVID-19 pandemic has taught us many things, but there is one that stands out; the world of working is changed forever, and we are going to have to learn new skills to be able to function properly. Luckily, Unity Developers are well-versed at remote working, and we already have the skills that other teams are now having to quickly learn, so can offer a little advice.
The first thing to know is that there are plenty of tools out there to help with connecting and productivity, but some are definitely better than others, so this is where a little knowledge definitely helps. Let's have a look at some of the best tools around:
Slack. Every team needs a workspace to reliably collaborate on, and Slack is ideal for this. The website offers many IRC-style features, including persistent chat rooms, organised by topic, private groups, and direct messaging amongst teams. The base website allows users to create applications and automate processes via an application programming interface (API), making it customisable and a perfect fit for teams of all sizes.
Trello. Another team-collaboration tool, but one that allows a lot more analysis of team members outputs and works better with smaller close-knit teams. Trello and Slack appear similar but offer subtly different experiences, and a team can benefit from using both of these tools in tandem.
Jira. More project management from the Atlassian Corporation – who also run Trello – but this one can be adapted to your teams needs by allowing a number of major project management plugins. It also allows a team to release and manage software versions in a controlled manner, and  Jira – its name is a truncated version of the Japanese name for Godzilla – is commercial software, and the full source code is available to subscribers so that it can be modified to the different needs of team, making it very useful.
Online collaboration is all very well, but teams also need to communicate in real times and have the opportunity to talk over some of those pressing issues that make team work such fun, like "when is the next software release going to be ready" and "has anyone ordered the teabags" – you know, pressing stuff. Undeniably, you do need to talk as a team in real time, and there are some excellent tools for that too:
Google Meet. What used to be Google Hangouts has become and enterprise grade video conference app, Google Meet, and it's ideal for teams of all sizes. Easy to use, you just set up a meeting online, share a link with your team members and start the meeting. You can use calendar entries to call members to a meeting, and it can be run off a laptop, phone or conference room setting, so there's no excuse for people not to turn up.
Teamviewer. One of the most secure ways to connect, TeamViewer, is a total solution for remote support, remote access, and holding online meetings allowing you to connect with teams, assist customers remotely, and work with colleagues from anywhere in the world. This is a great way to keep up with teams and even connect with clients in real time.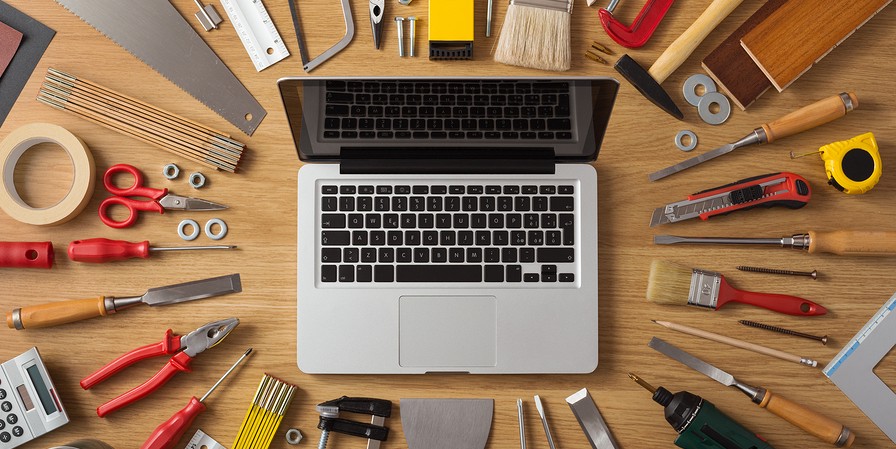 The way that teams work is changing – forever. It is unlikely that we will ever return to office-based working and remote access is going to become the new normal. We, here at Unity Developers, are well-versed in running as a remote team, and by using the same kinds of tools as us, you can also become proficient and successful. 
The tools are there, just go use them!