Insights From The Blog
The Future of Work: Full Potential of AR and VR in Employee Experience
The last couple of decades have seen a seismic in how employees are perceived by management, and there is now a greater likelihood that workers will be treated with as much reverence as customers used to be. Both groups are now seen as being essential to the overall profitability of a company and an increasing number of companies are working hard to enhance the employee experience.
The ethos is simple; a happy employee is a productive employee, and many companies are now putting employee satisfaction high on their agendas. But how does this manifest? How do companies enhance the employee experience while ensuring that employees do what they are supposed to in their company role but are still satisfied with their endeavors and feel fulfilled?
Employee experience – EX in everyday terms – is now viewed as part of the overall company return on investment (ROI), and companies with a good EX invariably see a strong growth of revenue.  The COVID pandemic has shown companies the value of employees but has also demonstrated how technology is a major part not only of everyday operations, but can enhance the company overall, particularly from an EX-point of view.
We are becoming increasingly used to remote working and as the COVID pandemic recedes, many companies are seeing the value of operating with at least some remote workers, and either downsize their offices or renting space to other companies. Either of these options are as positive, and with technology now in a position where it is able to support consistent working from home for many employees, it becomes a win-win situation.
The Augmented Reality (AR) and Virtual Reality (VR) systems have the power to create highly immersive communicative experiences between employers, employees and clients alike. Using this kind of technology, employees can be transported into virtual meeting rooms, take intricate company tours, and contribute via virtual whiteboards in real-time.
There are a growing number of VR-inspired collaboration platforms, including Spatial, MeetinVR, the open-source Mozilla Hubs, and Engage. While systems like Spatial are designed specifically to allow meetings between team avatars, while Engage is also designed to include teacher and learning elements and is much more powerful and polished than many competitors. For the cost of VR headset – with the Oculus Quest 2 being under £300 per unit – gathering a team together online has never been easier.
Systems like Engage in particular can become huge contributors to the employee experience, since they are also excellent platforms for learning too. Engage has an excellent content creation interface that allows any user to create and host learning and interaction sessions, so employees can access a full suite of company-appointed content from anywhere in the world, and at any time.  With a range of interactive tools, and the ability to be accessed via a computer desktop too, tools like Engage are easy to use and highly effective.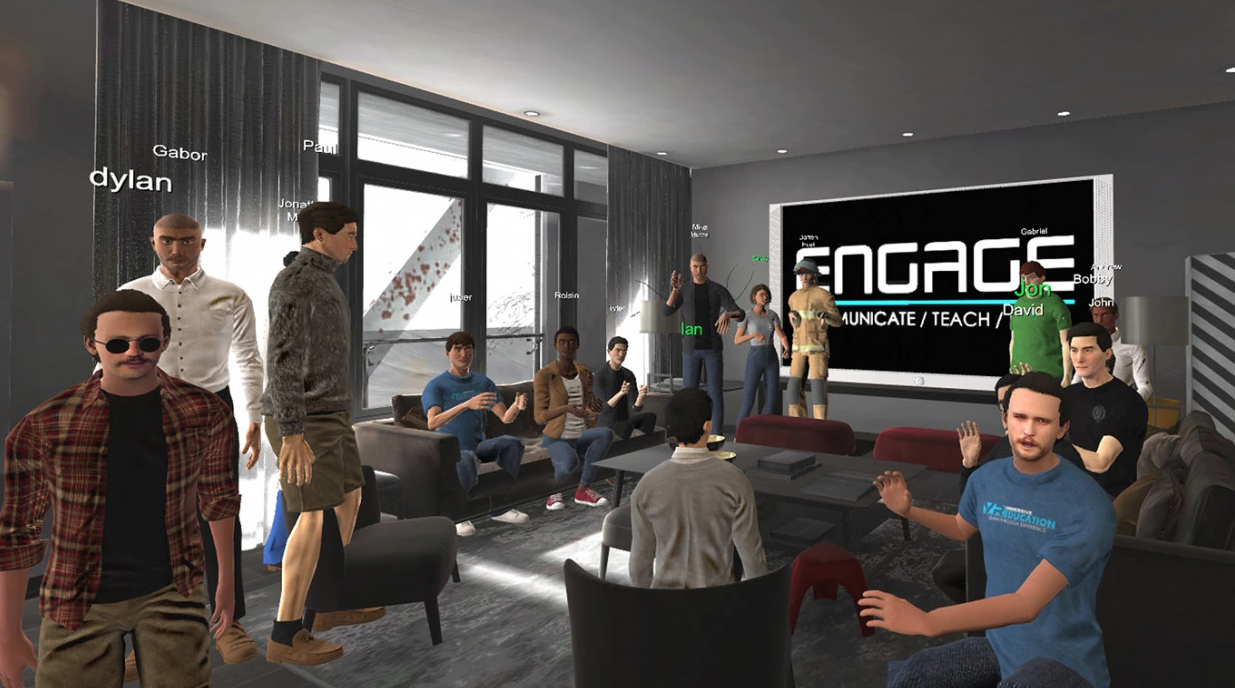 But beyond training and collaboration, VR and AR systems can enrich the employee experience by allowing your employees to carry out aspects of their work in a virtual way, and interact with company equipment from a distance. Using systems such as this, it is possible for technical staff to review and assess parts of their work through virtual builds and assemblies. Boeing, the aircraft company, are committed to using virtual systems and have found not only an increase in the quality of work, but have also reported a reduction in the production time of some assemblies by as much as 25%. That's impressive!
Undoubtedly, as many companies move away from the massed-office model and embrace remote teams, both VR and AR systems are going to help ease the way.