Insights From The Blog
The Metaverse is Booming, and Bringing Revolution to Real Estate
Real estate – the Americanism for property – is plainly a big deal throughout most of the world. Everyone needs somewhere to live and, depending upon where you are in the world, it can be prohibitively expensive. While some of the most expensive single properties in the world are situated in America, Switzerland, Italy, and Singapore, the most consistently expensive location is regarded as being the Principality of Monaco, on the French Riviera. Here, even a studio flat is likely to cost you over a million Euros, and a family property well over €4,000,000.
No surprise then that Real Estate is a huge business, but there are signs that property is already becoming an equally big deal in the embryonic Metaverse, and like its physical alternative, it looks like something to get into quickly. But is it a real thing or just a virtual version of the Emperor's New Clothes?  
It certainly seems real enough to companies like Metaverse Property, who describe themselves as "a leading virtual real estate company offering exposure to this burgeoning industry via the Metaverses". The company currently facilitates the acquisition of virtual property along with a suite of virtual real estate centric services, and are offering eleven areas of prime land in Decentaland, but don't currently have anything in Upland – which is a pity because I was looking for something there.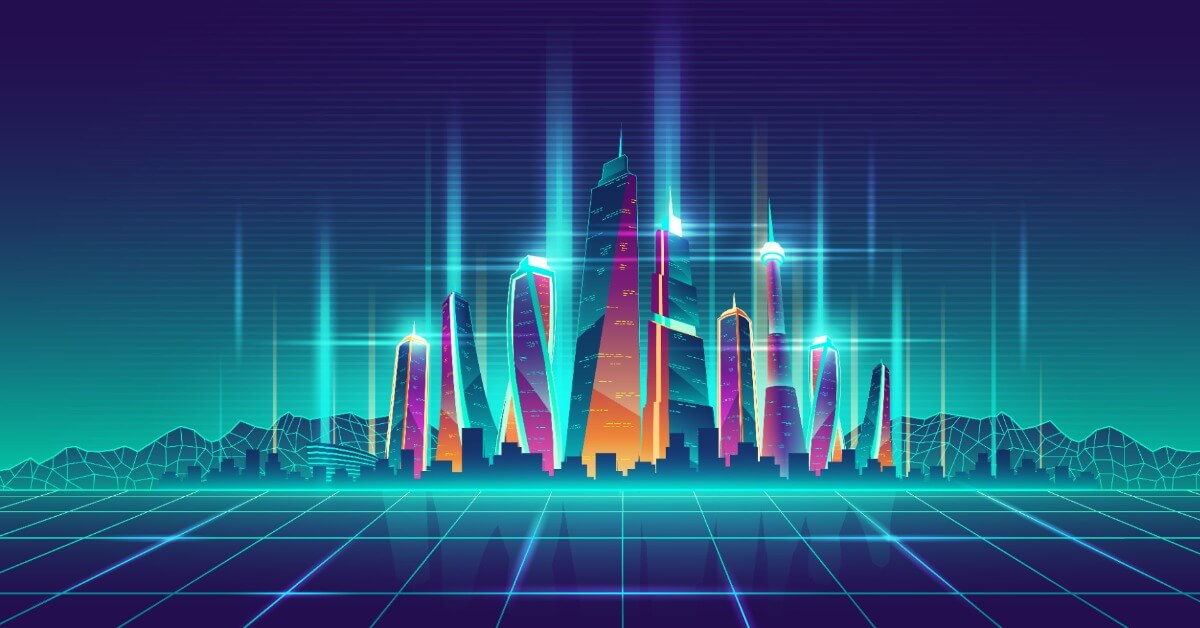 While many would argue that the Metaverse is still just a notion in the imagination of some of the world's most forward-looking developers, others would point to Second Life and tell you that we have had the Metaverse since 2003. But since 2015, we have had Decentraland too, which has grown steadily to become even more important than Second Life and central to the Metaverse. Decentraland is now probably the most well-known contemporary metaverse environment, and is encouraging a worldwide network of users to buy and sell digital real estate, explore, connect, and play games. The Decentraland Foundation was founded in 2015, and the project's initial coin offering (ICO) raised around $26 million in 2017. While Decentraland is huge and offers a wealth of games and fun activities, it has attracted attention to the profitable and rapidly rising digital Real Estate business too. 
For some time now, entrepreneurs have been seeking ways of monetising the Metaverse, and owning virtual land may just be the means to do it. Due to the increasing popularity of purchasing and selling digital property, firms like the Metaverse Group perform many of the same functions as a typical real estate corporation when it comes to buying, selling, and marketing. As prices are starting to soar and purchasers seem to be desperate for virtual property, others express doubt that investing in digital real estate would be wise in the long run.
But a growing number of investment companies are also dabbling in the Metaverse and learning more about how they might participate. The relative high prices, popularity, and simplicity with which virtual land can be purchased and sold indicate that the Metaverse will become more than a social anomaly for gamers and social media users under the age of 30. As with the domain name scramble in the early days of the internet, as more people enter the metaverse, astute investors and purchasers who scoop up homes in great places may seem very smart.
We are not going to tell you what to do with your money, but investing in virtual property is starting to look like a real thing. Make of that what you will.