Insights From The Blog
Top VR Headsets of 2022
If virtual reality is an interesting concept for you and you are after a VR headset to learn more and explore VR technology, you might have already researched some of the growing number of devices but what should you be buying? Just what are the best VR headsets available in 2021 – this fast-retreating year?
Before we jump in and start offending users of certain models of headset by advocating other ones there is no right answer and different headsets will appeal to different people. There are a number of different reasons why people want VR, and it's not just about gaming. With a huge number of apps available, VR is fast becoming a recognised way of connecting with others. It can be used as a social tool, and enhance business interactions. It can bring people on different continents together in real time and help them either socialise or integrate. 
VR is also becoming the way to experience a whole world of thrills. From riding in a hot air balloon over the Serengeti to experiencing a rocket launch or driving fast in a supercar, 3D VR videos get the user right into the heart of the action. And VR is also becoming a major tool in the fight against mental health issues too. VR has been shown to improve the retention and recalling of events by the human brain, so it can be a major driving force in helping people cope with severe conditions such as Alzheimer's.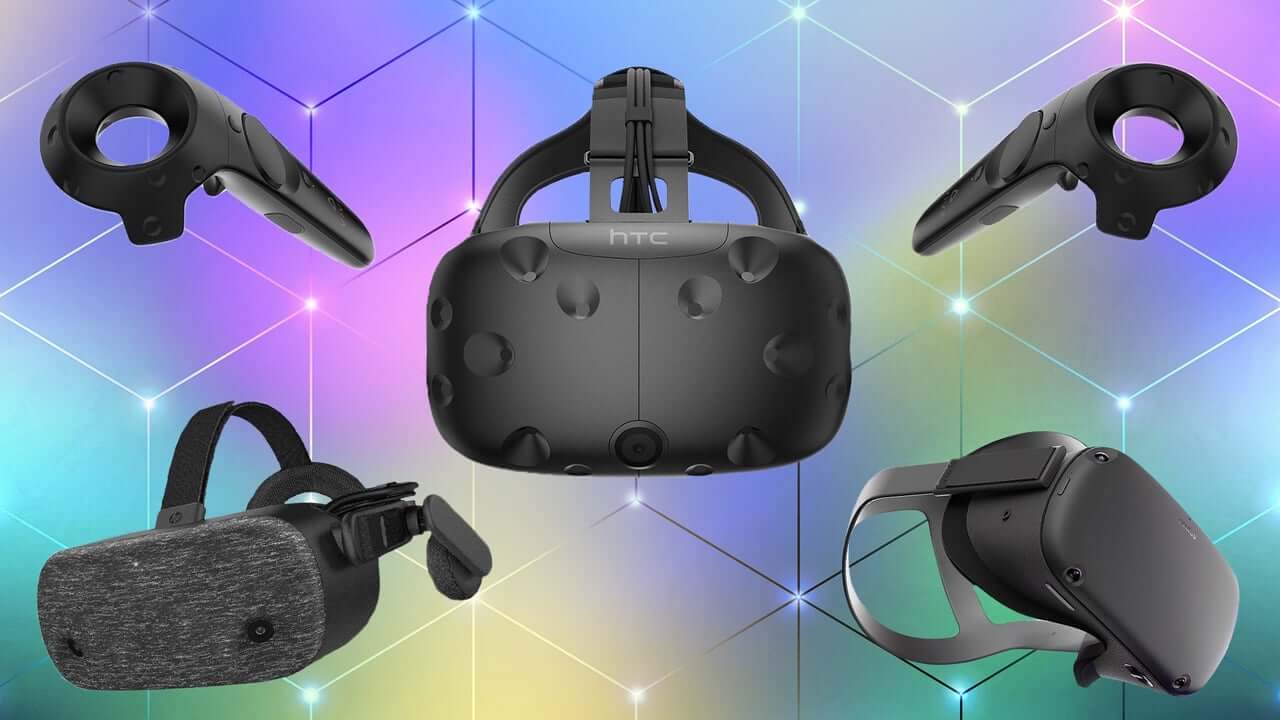 So, there are lots of reasons to buy a VR headset, but what are the top sellers, and what are the pros and cons of them?
Oculus Quest 2.

It really is the new kid on the block but has been making big waves. It's not the most powerful unit, nor does it have the best graphics, but it has captured the attention of VR users because what it does for its price is amazing. Because it is relatively cheap, and is supported by the Facebook (or Meta, as it is now known) corporation, it has allowed VR to reach a much greater audience. It might not be the most powerful headset, but the sheer glut of apps from both the online store and third-party sites like Steam, make the Quest 2 a great starting place. The only real downside is that you need a Facebook account to run it. 

HTC Vive Cosmos.

Coming in at considerably more that the Quest 2, and fronting a display resolution of 2,880 x 1,700 (1,440 x 1,700 per eye), it's not as high as the cheaper product, nor others on the market. What it does have is a strong and comfortable design that makes it great to wear for longer periods of time and without many of the broken head strap issues that have plagued the Oculus. However, with reports of graphics going off focus as you look away from the centre, the Vive Cosmos is probably the best bet if you are upgrading from a previous model HTC and already have other peripheral equipment, and may already own additional base stations or have the Vive Pro controllers, both of which the Cosmos can use.

HTC Vive Pro 2

. If you have your heart set on buying a HTC, then go spend a bit extra and invest in the Pro 2. With a total resolution of 4,896 x 2,448 – that's 2,448 x 2,448 per eye – a 130-degree field of vision, and a 120Hz refresh rate, the Pro 2 is technically top of the tree. With another comfortable headset from HTC, the only real issue with this headset is its fairly eye-wincing price, but if you want to play games like Half-Life: Alyx as you have never seen them before (and assuming that you want to play it again), then the Pro 2 is the device that you want.

Valve Index.

With a technical specification to match the Pro 2, the Index is a credible alternative to the top range HTC, but at even more spondoolies – the Index will currently cost you upwards of £1,375 – it's difficult to justify when it is put up against the Oculus 2, which is around £1,000 cheaper! The Index is comfortable to wear, and won't generally give you eye strain, but it has been reported that setting up the Index is a tad difficult, and its finger tracking isn't the best, but if money isn't an option, the graphics are great and the app and game library is extensive.

HP Reverb G2.

Great resolution but a limited field of vision – it's only 114 degrees – the Reverb looks like a great package and generally is. Unfortunately, it has a few more issues than positives and while it is a pretty good headset, it's not in the same league as many other headsets on our list. It's a lot cheaper than some but lacks their system power so is aimed at the lower cost end of the market, but that pitches it firmly at the same level as the Oculus 2, and it's not winning any battles against that.

PlayStation VR. The only "must-be" tethered unit on our list, the PlayStation VR is pretty old, but it's still a good one. Driven via a PS4 – Sony are currently working on an upgraded headset to accompany the PS5 – the unit is powerful and comfortable, though showing its age and a little clunky. You have to employ the additional camera unit rather than having on-board tracking, and it is, as we say, tethered to the driving unit. So, the PSVR isn't technically as good as many other available units, but it is cheap – new units can be under £300, and second-hand ones for probably less than £100 – and there are a ton of games available. And that is the main distinction between this and other VR equipment; it is a gaming unit, so don't expect it to increase your work productivity.
As the new year starts you can be sure that the interest in VR will only grow and many will be looking forward to spending the time plugged into virtual worlds. If so, the message is, do your research, because when it comes to hardware, there are some very definite winners and losers.