Insights From The Blog
VR Trends in The Music Industry
Creating fantastic and larger than life experiences has been a staple of the music industry for decades, but the COVID-19 pandemic forced music creators to seek new ways to engage with their audiences, chasing many on-line. But some have recognised the power of the virtual world, and have seen that music can now be a multi-layered experience, in which users can pick their preferred medium.
COVID forced many music venues to close and enormous numbers of independent creators, producers and artists to shut down what they were doing. The pandemic became a huge learning experience for many in the industry and it meant that people looked towards innovative ways of delivering entertainment to fans.
For many, this meant live streaming and performing on Zoom until venues could reopen, but others got even more innovative, and saw the power of XR.
But COVID wasn't the only issue, and even before the pandemic started, many people were finding it harder – and increasingly costly – to get to gigs and shows. Bands and festivals could be sold out in minutes, and with the cost of transport and accommodation becoming progressively prohibitive, going to see music was becoming more difficult. And with the internet making the world shrink, people from other countries want to attend events in the UK, just as much as we may want to see bands and events in other countries. Once again, XR devices have stepped up.
Ever since both YouTube and Facebook enabled the posting of 360-degree videos back in 2015, people have been creating more and more immersive videos, and that includes music and event material. Early on, bands like the Gorillaz captured the public's imagination with the Saturnz Barz event and prompted other bands to experiment with VR too. Melody VR began experimenting with immersive content, and developing a platform where entertainers could deliver performances via VR, and are now offering a huge range of artists via VR and wireless technologies. From Dani Leigh to Maejor live from LA, to wireless streams from Steve Mason at the Barbican in London and open one-to-one recitals with Lewis Capaldi, Melody VR are lining up the stars to make VR entertainment a firm part of the future of music.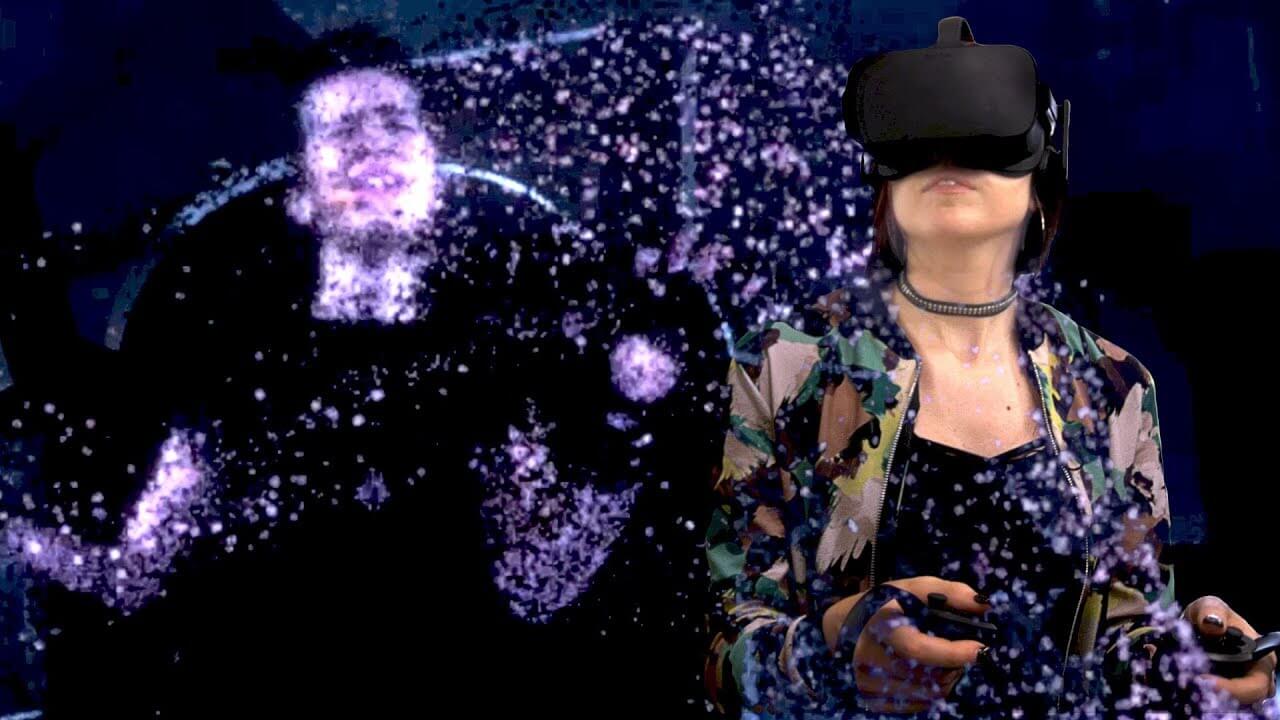 The limitations of time, distance and capacity at large performances have been effectively removed by Redpill VR. This virtual reality platform company is using VR to enable unparalleled social interactivity, unlimited creativity, effortless distribution and robust monetization of consumer and developer-generated content through immersive virtual reality music experiences, events and venues. Redpill has seen such a take-up in its services, that it has sought significant investment to create a new venue for the generation of dedicated VR music content, including virtual worlds designed for massed-avatar entertainment. The site offers everything the discerning music and event aficionado needs to become immersed in a specialist gig, including avatar creation on-site and development of all virtual content, including instruments, decks, and lighting systems.
Physical events place a limit on the number of people who can attend, either because of the size of the venue or because of constraints issued by fire regulations. But neither of these – or any other real issues – apply to VR events. Attendees can be from anywhere in the world, and there can be literally millions of them at any one time. Size is no longer an issue. Fire and safety regulations don't count and the fans can assume any place they like at the gig, from the stalls to the stage itself.
The technology is now in a place where virtual environments are sufficiently detailed to make believable interactive events, and network speeds allow seamless delivery. But the real winning aspect is the sheer cost reduction in delivering a virtual event as opposed to the physical set-up required for a real gig. There's no hiring of facilities, no transport of equipment, no security detail, and no shutting disappointed non-ticket holders out. If you have a VR headset and have paid for a ticket, then you are going to the event.
VR technology in the form of graphics and sound systems are now of a standard that the delivery of music and visual content is sufficiently good so as to become really immersive. And with a growing number of professional companies taking up the VR mantle, the only losers are likely to be the owners of large venues and mobile fast-food sellers!