Insights From The Blog
What is The Unity for Humanity Program?
Undeniably, Unity has a ground-breaking development that has grown to become one of the premier resources in the creation of content from games, films, and TV production to everyday technical applications such as architectural and engineering design. The flexibility and ease of use has made the engine the one of choice for many developers, and turned the software into a name to be reckoned with. And Unity have recognised that they are no longer a niche product and are actually an influential entity. To celebrate their high standing, Unity have introduced the Unity for Humanity Program. 
This program supports projects that address social and environmental issues, with the caveat that the theme of the project must be related to the UN Sustainable Development Goals as well as being in development or in production. Projects can also focus on any genre as long as the content is inspiring and innovative. To be eligible for the program, the project must have a measurable impact goal and must use Unity as its primary 3D software. Those interested in applying should review the guidelines carefully to determine if their project fits this requirement. Among the 2020 winners of project fund were:
Ahi Kā Rangers. This ecological smartphone game was developed by a Mori team with the goal of transforming a generation that has lost touch with the natural world into cheerleaders and activists for the earth. Players cultivate and maintain biomes, assist other players, and contribute to scientific research by participating in live data gathering missions.

Our America. The team behind Our America have developed a VR experience that educates people about what it's like to be Black in America. The experience explores overt and covert racism via the prism of a routine drive for a father and son that devolved into a life-or-death confrontation. Our America is based on the founders' own experiences with racism, microaggressions, and police brutality. It shines light on the many patterns of institutionalised racism and enables users to get a first-hand understanding of the everyday lives of Black Americans.

Dot's Home. This game puts awareness on the systemic inequities that exist within the United States housing system by showing the choices that underprivileged populations have been forced to make while navigating the system. Dot's Home chronicles the journey of a young Black woman living in her grandmother's treasured home across time, reliving pivotal events in her family's history when race, location, and home meet. Dot's Home is a component of the Rise-Home Stories Project, a partnership of multimedia storytellers and social justice activists from a variety of grassroots groups working at the confluence of housing, land, and racial justice in the United States.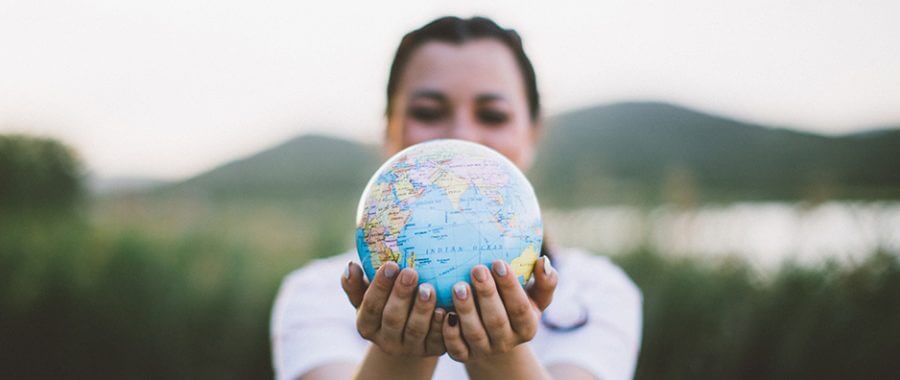 The Humanity program supports impact driven projects with the UN Sustainable Development Goals, with the ultimate intent being to promote a positive social impact and to provide financial support for up-and-coming developers. This grant program is free to enter requires the creation of a Unity IS with which to develop a Unity resource with. The winning projects receive funding, marketing assistance, and mentorship, making the potential an amazing package for Unity developers. The program is open to all real-time 3D creators, and accepts projects in any genre or Real Time 3D (RT3D) platform, with the caveat that it must build impactful content that will help the world.
The Unity for Humanity program encourages creative people from all backgrounds to participate in its sustainability-focused grant competition. Participants are encouraged to use the software in their projects, as it has been widely praised for its user-friendly features. The Unity for Humanity environment and sustainability program aims to support the creative community, and asks that its grantees be passionate about a cause, as well as be working towards a sustainable future in some way. 
Unity's mission is to help communities make a positive impact on the environment, but to also promote literacy and social activities by creating short films and posters that highlight the causes and consequences of harmful behaviours. The United Nations will serve as the governing body for the program, and there is no limit to the number of grants that will be awarded in this year. The winners will be chosen based on their research and their ability to create a positive impact on the world.
The mission of Unity for humanity is to democratise access to education for all. The goal is to create a culture that celebrates and empowers students, and to create a society that is both socially and environmentally conscious.
If you have an idea that you feel will benefit the world via Unity, you can apply for a grant yourself. Good Luck.