Insights From The Blog
What We Know About Oculus Quest 3
If you were lucky enough to get an Oculus Quest 2 for Christmas, or have recently got one, congratulations and welcome to the exciting world of VR. However, you have entered the game quite late, and we now know that Meta is already well into the successor to the current design of Quest. But what is  likely to be in the new package? Is it going to be an iteration or an overhaul?
Rumblings about Project Cambria – assumed to be the next VR device from Meta – have been going on for some time, but we are still not any closer to getting down to the bones of what that actually is. Some early information and slips of the tongue by Meta executives reveal that Project Cambria is aimed at being Meta's device for accessing the Metaverse, but does that mean that it will also double as a mainstream VR device, and one to replace the Quest?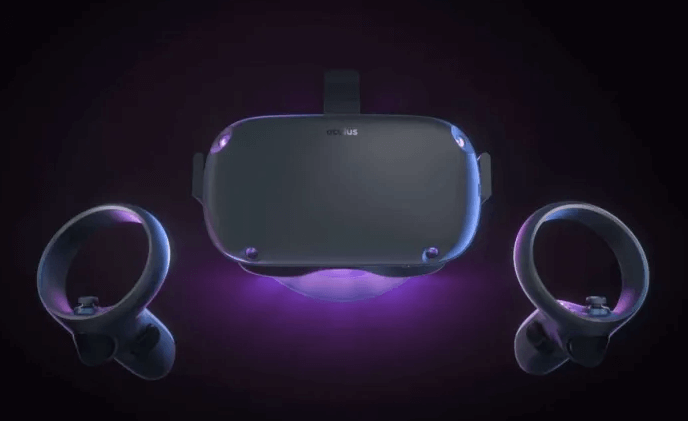 Unfortunately, real information is a bit sketchy and there is almost nothing about what kind of specifications we can expect, but it would be a bit weird if Meta didn't come up with something fairly ground-breaking. So far, Meta have kinda released a name for the device, and we can now look forward to the launch of the Meta-Quest 3, with the 'oculus' moniker forever consigned to the rubbish bin of history. A fairly authoritative tweet by Brad Lynch has also pointed towards a 2023 launch date, citing the Facebook Connect 2023 as a time and venue. That would make sense as plainly Meta haven't been sitting on their laurels following the success of the Quest 2, and have had its replacement well in their sights for some time. 
With plenty of alternative headsets lining up to steal the Quest's thunder, it would be nuts for Meta to wait a year longer and go for a launch at the Facebook Connect 2024, so next year seems likely, even if it is still just a prototype product. Some commentators have noted that Meta have been in conversation with Changxin Technology, and that is significant. The Chinese technology leader is renowned for its uOLED displays, and there are murmurings that these mini-LED's – normally found on top-end TV's – could well be winding up on the new model of Quest. If that happens then the current binocular-design in the Quest 2 could well be replaced with a curved screen, and that would make the Meta Quest 3 very exciting. The replacement of the lenses with a lightweight screen is likely to significantly reduce the sheer size of the front end and cut the weight down hugely.
On to the power system and the Snapdragon 865 chip was used in the first quest. When it comes to the Oculus Quest 2, Qualcomm's first XR platform, Qualcomm's Snapdragon XR2, was used, which was capable of supporting 50% more pixels than the first quest's hardware. However, there are mounting rumours that Meta may well be using its own CPU to power the Quest 3 and not pack Qualcomm's next-gen VR chip. If that is the case, then there is growing excitement that the new chip will be designed especially for the VR system, and will compliment the new chip set.
While physical controllers may still figure, it seems only right that Meta will reinforce their hand tracking system with a view to perhaps losing controllers completely on the next iteration, and will include haptic feedback based on hand movements and the content on the screen.
But one of the big advancements is likely to be how the Meta-Quest 3 integrates with the growing Metaverse, and the OS that amalgamates the two. This is a big unknown because we still only have an inkling of how this is actually going to manifest, but it is likely to be exciting.
Keep checking back for updates, which we will post as we get them.